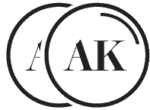 How points work
Buy food. Get Points. Reward yourself.  It's that simple. 

Once you accumulate 2,000 points, the option to redeem is available at checkout.

Auto-renewal (Chef's Choice) subscribers obtain the discounts automatically.

2,000 points will earn you $20 off your order when redeemed.
Benefits
Members can use the points toward their membership.

When you find something that you really love, you want to keep on loving it. And we're all about keeping you healthy & happy. So we reward you with 2% for every $ spent. The more points you gather, the more value they have.